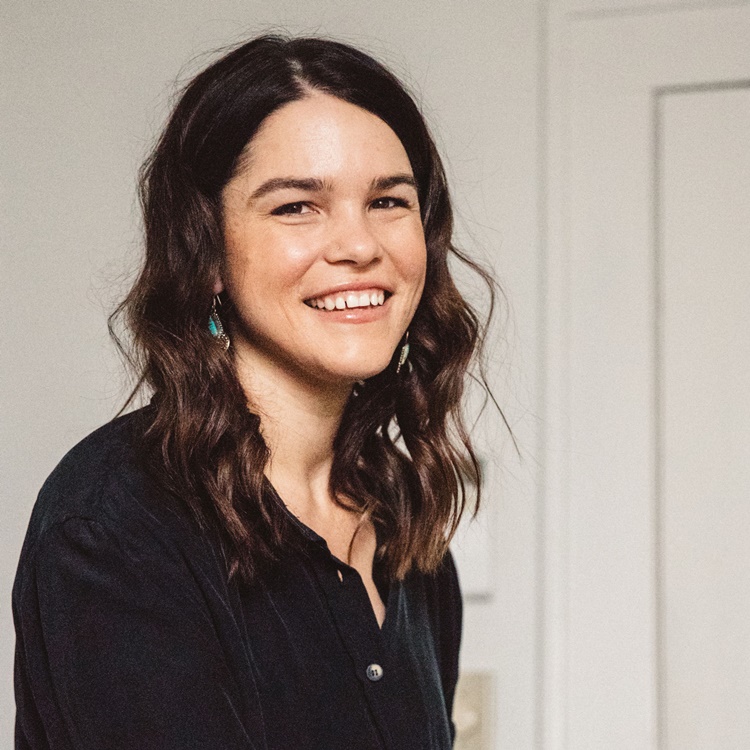 Dr. Danielle Reghi, She/Her DACM, LAc #AC183536
Dr. Danielle Reghi, DACM, LAc is a practicing acupuncturist, cupping specialist and the co-owner of Zen Space. As a holistic health practitioner, Danielle approaches her work with empathy, inclusivity and individuality at the forefront. A specialist in pain management, digestive issues and supplementation protocols, Danielle works with clients to create an approachable and comprehensive treatment plan together. 
Growing up in Hawaii, Danielle developed a unique perspective around the relationship of ancient medicinal practices and mental, physical and spiritual well-being. Influenced by the beauty of Hawaii, and now the beauty of the Pacific Northwest, she found herself gravitating to healing modalities that have been practiced for centuries. 
Danielle holds a masters in Traditional Chinese Medicine from Oregon College of Oriental Medicine, and a Doctorate in Traditional Chinese Medicine with a focus on Integrative Health from Pacific College of Health and Science. She's also completed clinical internships at Outside In, Nara and Central City Concern and participated in a seven week trip to Nepal where she volunteered as a practitioner for the Nepal Acupuncture Relief Project. During her time in rural Nepal, she treated patients with an array of symptoms from Muscular pain, digestive complaints, Bells Palsy, reproductive health and more.  In a matter of 7 weeks she was able to treat 710 patients, which added to her excitement for holistic health principles. Eventually, Danielle hopes to grow Zen Space and open a charitable arm as well as be able to mentor Small Business owners, particularly Women in Business. 
A deep believer in the power of community and promoting small business, Danielle regularly collaborates with other practitioners to ensure clients receive the best care possible. She believes that by beginning with a whole body approach clients can find relief from physical and mental ailments, foster self-care and experience the ancient wisdom that forms the foundation of Chinese medicine. 
Outside of the office, you can find Danielle practicing yoga, recharging outdoors, and advancing her specialties with continued education.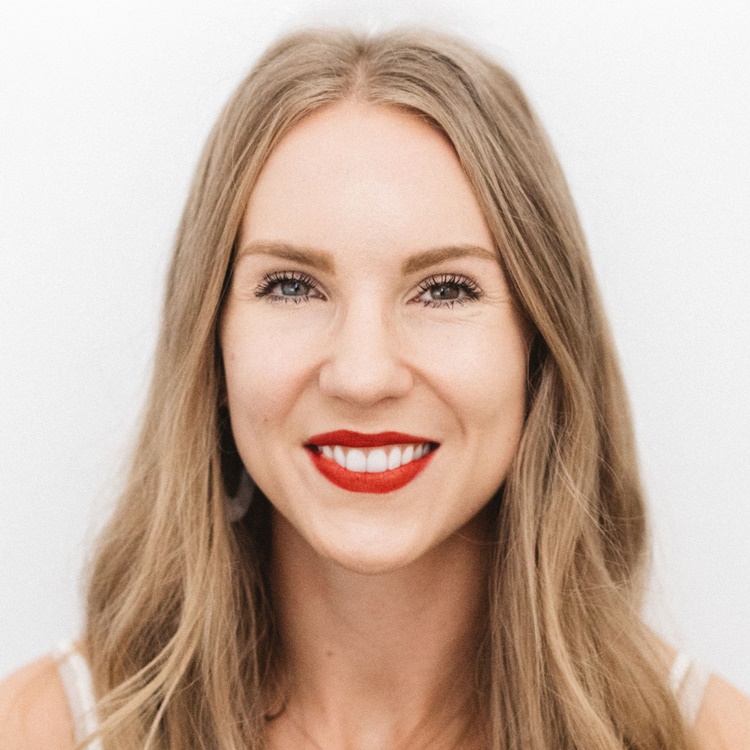 Michelle Andrews, She/Her
Michelle is the Owner and founder of Zen Space and Cupping Studio.  A native to Oregon, she began her healing journey with Acupuncture while she was in high school.  She was so astounded by the results she received, that she decided to pursue acupuncture as a career, and graduated from Oregon College of Oriental Medicine in 2016.   She has turned her passion for Acupuncture and Chinese Medicine into a passion for cupping.  She is the genius behind cupping studio.  Michelle believes that cupping is a fast, affordable, and effective means to treat pain, and that everyone deserves to live a pain free life!
Dr. Nahinu James, She/Her DC #5829
Dr. Nahinu James is a board certified Chiropractic Physician and trained Craniosacral therapist. She was born and raised on the beautiful island of Oahu, Hawai'i, and tends to channel her local upbringing into her discussions and treatments with patients. She has spent most of her adult life here in the Pacific Northwest – graduating from Pacific University with a Bachelor of Science in Biology, and then earning her Doctorate of Chiropractic from the University of Western States in Portland, Oregon.
Dr. Nahinu believes in gentle, effective, hands-on health care for the whole body. While she enjoys providing customized treatments for all those seeking alternative healthcare, Dr. Nahinu specializes in prenatal, postpartum, and pediatric chiropractic care. She strives to hold a safe + informative + empowering space for all who are actively trying to conceive, those who are currently expecting, parents who are navigating the "4th trimester", + beyond. She is passionate about, and focuses on holistic family wellness, and will enter each session ready to meet you + your loved ones where they are at (physically, mentally + emotionally). Dr. Nahinu uses a variety of techniques including gentle adjustments, Webster technique for optimal alignment of the pelvic bowl, Craniosacral therapy, soft tissue work, and fascial decompression via cupping.
When not at Zen Space, Dr. Nahinu is out gallivanting with her partner (Tyler) + husky pup (Nalu), reading for pure joy, or practicing health in mind & body with yoga, circuit training, and running/cycling.
What does a treatment with you look like?
I am here to offer a listening ear and therapeutic treatments, along with additional references & resources when needed. I firmly believe we are stronger as a supportive unit, and that each individual deserves to have an army of advocating care providers behind them. I also find no limit to the joy it brings me to assist littles in proper movement patterns and feeling comfortable + at ease in their ever-changing bodies. Know that when you or your child are on my table, all of your concerns + needs come first. Everything else is secondary to providing you with the absolute best care towards a path + life of optimum health. You + your family deserve that. We all deserve such love + compassion. Here's to bountiful, beautiful + well-loved lives! I look forward to meeting you along the way + becoming a part of your healthcare team. Cheers! Dr. N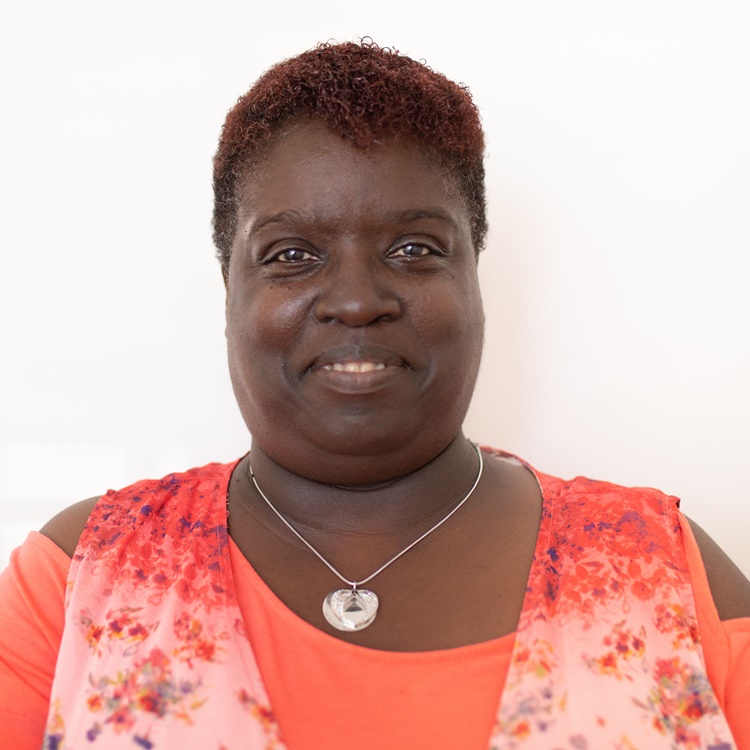 Latina Cline, She / Her
Latina is our billing manager and insurance expert.  We just don't know what we would do without her.  You will see Latina in office most days of the week, and sometimes she even moonlights at the front desk, but really she is our behind the scenes rockstar.  If you see her around the office don't hesitate to say "Hello"!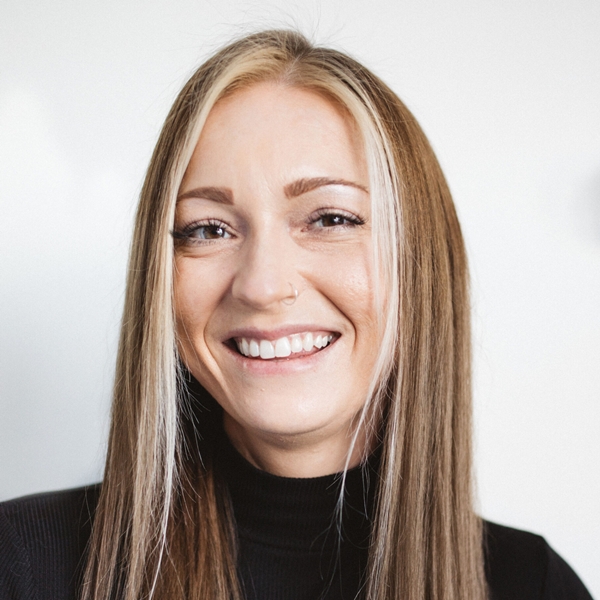 Jenny Waters, She / Her
Jenny is our front desk manager and daily operations lead. Jenny thrives on creating positivity and happiness in her life everyday, from the big things to the little things.
Jenny is always trying to spread holistic health awareness, and is a firm believer in the benefits it provides to our bodies. Health is wealth!
When Jenny is not working, you can find her on public lands target shooting with her dad, or in a forest/ near the water somewhere. Jenny feels her soul is deeply connected with nature, waterfalls and forces of energy. She gravitates to the places that will lead her to beautiful sights.
Jenny dabbles in many things, but Zen Space is her career focus and her beloved work family. Say hey when you come in! She would love to connect with you.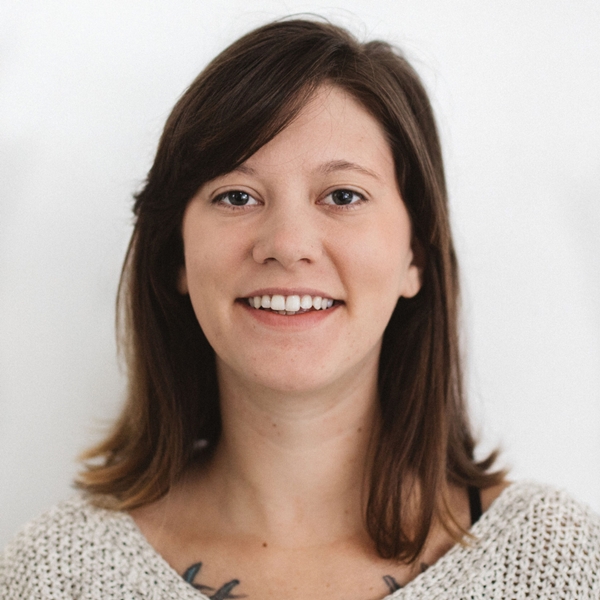 Samantha Weigandt, She/Her LMT #023498
Sam is our massage team manager.  
Sam believes in the body's ability to heal itself and utilizes her expertise to assist in this process. Through listening to the body and thoughtful communication, she has a collaborative approach of reaching the specific goals of her clients. She is quickly becoming out go to therapist for prenatal massage, and works well in collaboration with our Chiropractor's who focus on perinatal care! Sam is a Portland native and East west college graduate. She has an education in deep tissue massage, trigger point therapy, Thai, and myofascial release work. She often gives her clients self-care homework including foam rolling and simple stretches. In her free time you can find her exploring the beautiful PNW or curled up with a good book.
Chiropractic Associate Team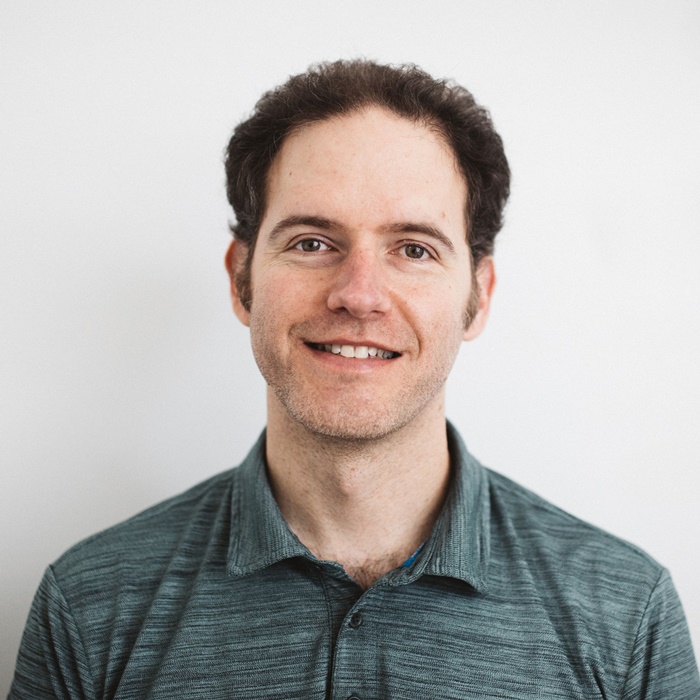 Dr. Joshua Cooper, He/Him DC #6019
Dr. Josh Grew up in Honolulu, Hawaii with a nurse mother and psychiatrist father, so healing and the mind / body connection has always been in his blood. On Oahu, he enjoyed ocean swimming, yoga, dancing and being active outdoors. Dr. Josh received a BA in psychology from UW, then next became fascinated with bodywork and started massage school.  His goal has always been to blend the mental component with the physical dimension. For over a decade he did deep tissue massage and trigger-point therapy before deciding to attend the University of Western States, in Oregon to become a chiropractor. Chiropractic and massage go together like peanut butter and jelly and through using these safe and healing modalities, he has witness some amazing improvements in his patients bodies. He has studied Shiatsu in Japan, Zen Trigger Point in Hawaii, and leaned some Thai massage in Chiang Mai. In Portland, he enjoys the beautiful green nature, hiking, yoga, and spending time with his friends out and about. He sometimes gets sad that he cannot swim in the ocean here and the long gray wet days are sometimes a challenge, but he finds joy working with the human body and helping his patients feel and function better. "You don't know how much better you can feel, until you feel that much better" using his style of some deep tissue work with gentle adjustments, Dr. Josh is excited to assist and learn more from each new body he touches.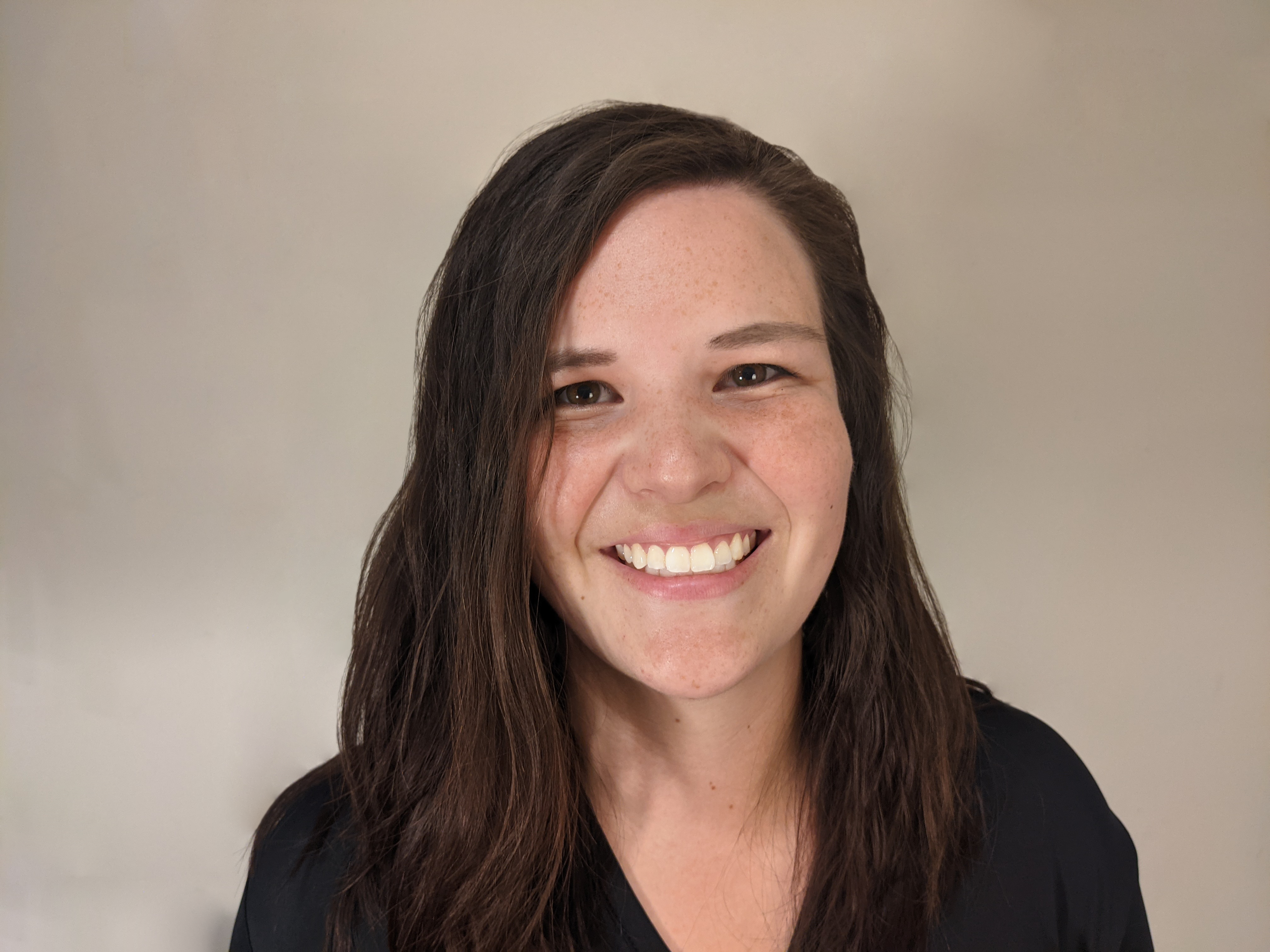 Dr. Rachel Lagerstrom, She/Her DC #6154
With a passion for chiropractic care starting at a young age, Dr. Rachel wants to share her enthusiasm with others. For years she has worked alongside chiropractors and massage therapists to earn her Doctorate of Chiropractic from the University of Western States in Portland Oregon. Whether it's a gentle adjustment, massage, cupping, or stretching she strives to provide quality care that will leave you feeling better than when you came in.
As a native to Oregon, Dr. Rachel loves to explore the outdoors with her partner (Trevor) kayaking and cycling. She also has an interest in varying forms of art from photography to painting and dance, such as zumba. Dr. Rachel loves to look at each patient from a holistic view point to provide optimal care, including ways to enhance your everyday life. She believes that everyone can benefit from alternative healthcare and strive to live their best lives pain free. "I feel we all have something new to learn and ways to improve."
Acupuncture Associate Team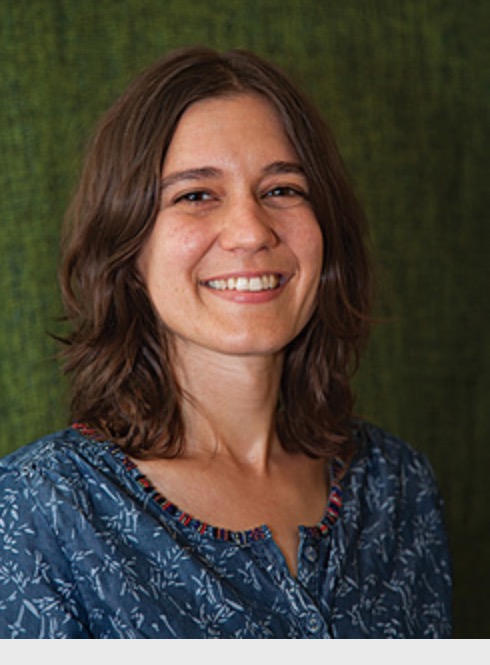 Jen Conjerti LAc, She/Her AC01039
Jen graduated from the Oregon College of Oriental Medicine in 2006. She then went on to do a post graduate program in Nanjing, China where she worked in the acupuncture and oncology departments in local hospitals. Jen has worked extensively with patients that have limited access to acupuncture. She has worked at the Washington County Correction Facility, Outside In, Central City Concern's Old Town Clinic and Hooper detox center. Jen also worked at Nike as an on campus acupuncturist where she specialized in sports medicine while working with Nike employees and their families. Currently her focus is in sports medicine and reproductive health.
Jen loves the relationships she develops with her patients and the ability to help people feel their  best so they can get back to doing what they enjoy most, whatever that may be!
When Jen isn't working you can find her up at the barn spending time with her two horses and cattle dog or vacationing on her favorite island Kauai.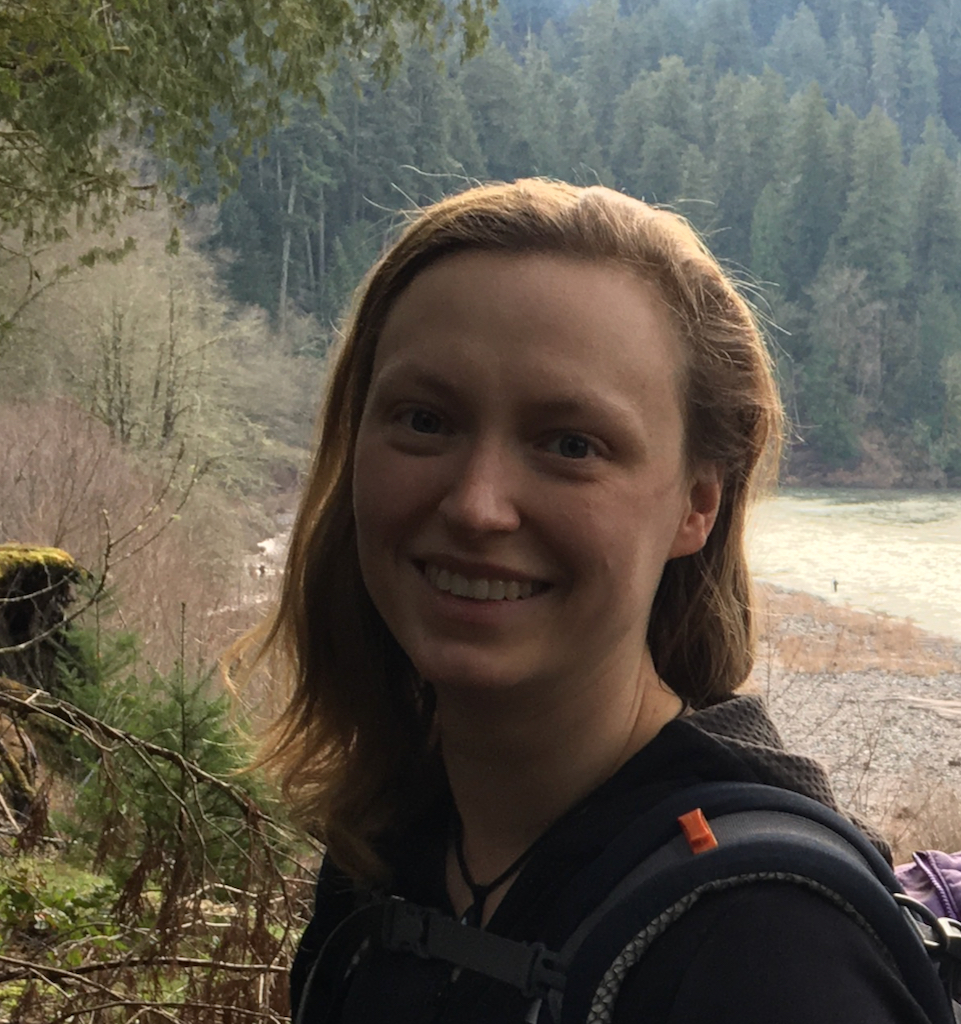 Amanda Finley LAc, She/They AC205167
Amanda is a graduate of the Seattle Institute of East Asian Medicine and has been practicing acupuncture since 2011.  Her hands-on approach is rooted in Applied Channel Theory – after palpating the channels, she picks relatively few very specific points to needle.
One specialty is adding a shiatsu-based bodywork as a deep neck release, which can help back and neck pain, as well as headaches, jaw or sinus issues.  Amanda also utilizes herbal medicine, especially for chronic infections and autoimmune conditions.
Outside the clinic, Amanda enjoys spending time with their family – husband, young child, and standard poodle.  Amanda also practices meditation and Bikram yoga, and enjoys hiking and trail running.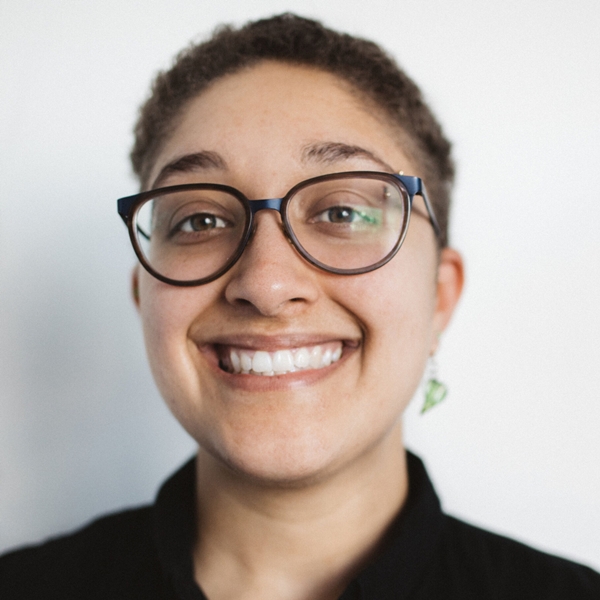 McGee, They/Them LMT #24105
McGee holds great compassion and awe for our unique bodies. This passion is what led them to become a massage practitioner with a degree in medical massage. Before that they worked for several years as an assistant at a physical therapy clinic learning and growing a deep respect for the complexities of movement and healing. They believe in and encourage patience and mindful listening as well as conversations with our bodies. Working with McGee can encompass anything from trigger point therapy and myofascial release to gentle and intuitive deep relaxation massage to help bring you back to your center. Show up as you are and together we can plant the seeds of healing.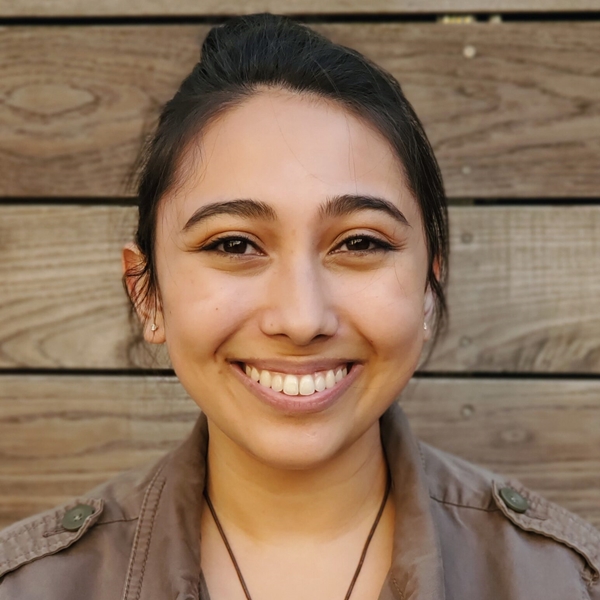 Francesca Chabot, She/Her LMT #26396
Francesca is a Licensed Massage Therapist in the state of Oregon. During her time at East West College of the Healing Arts, Francesca fell in love with the body's ability to heal itself. As a massage therapist, it is her goal to help the body feel strong and safe. While working as as chiropractic assistant, she recognized the importance of therapeutic touch and sought out the training that allowed her to facilitate healing. Bodies strive to be heard as they are, and through trauma informed care, kindness, and mindfulness, it is her hope that her clients will leave with a better awareness of their entire being. Her work pulls from many aspects of Tui Na, Myofascial Release, and Craniosacral therapy.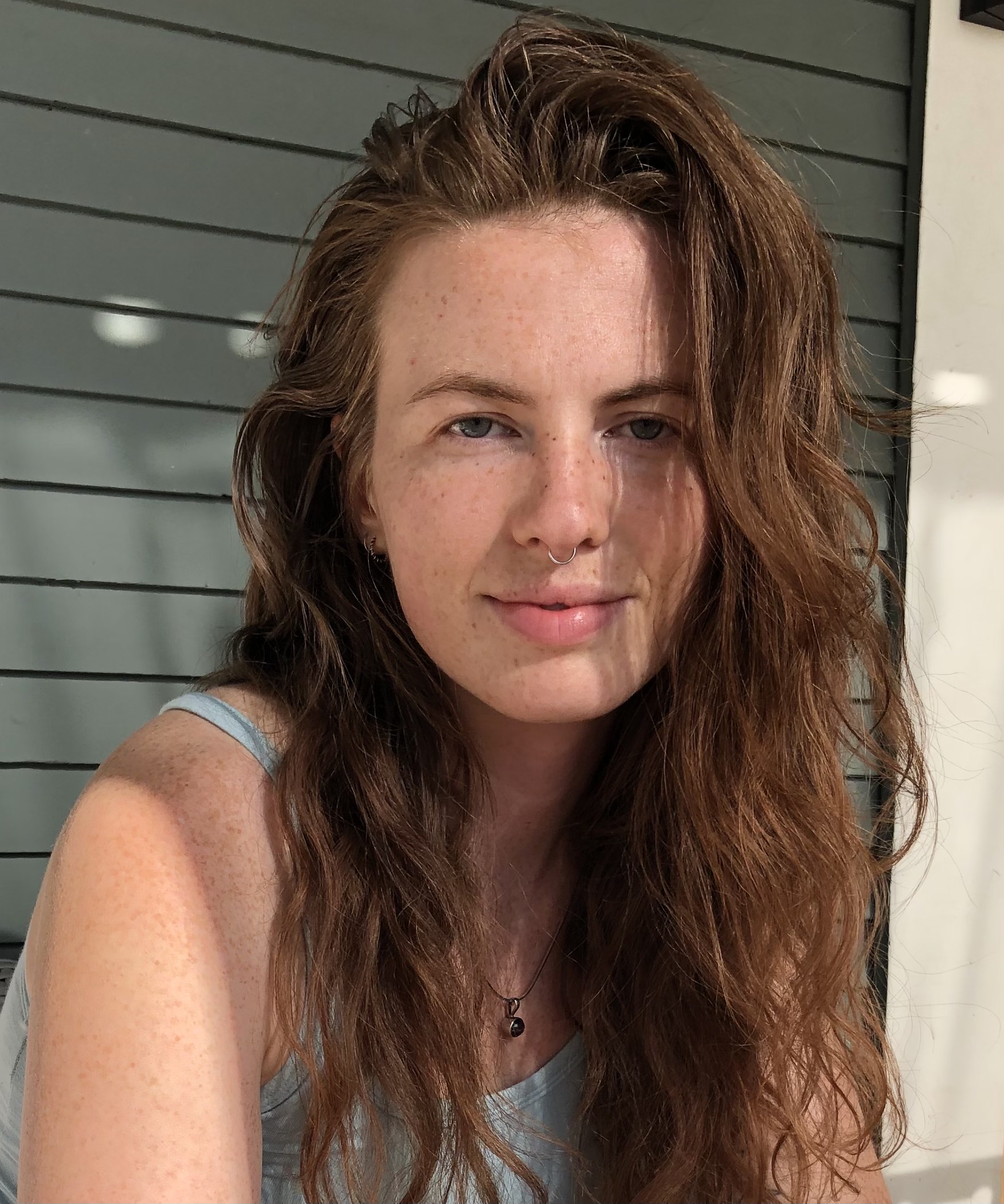 Kayla Gilbert, She/They LMT #26377
Kayla began seeing the benefits of massage and bodywork a few years ago while working in a holistic clinic as an assistant. Experiencing, from an outside perspective, of what 1 hour of bodywork can do to a person's attitude, pain levels, and overall energy, was inspiring enough for her to enroll in East West in 2019. Kayla believes that massage is a great way to improve quality of life, break unhealthy patterns and work through trauma that you may not even be aware of. Kayla's techniques are a mixture of Swedish, Deep Tissue, Tui Na and myofascial release, as well as energetic techniques. In Kayla's words, "Our bodies are so wise and powerful, they are ever evolving – to support them is to honor them".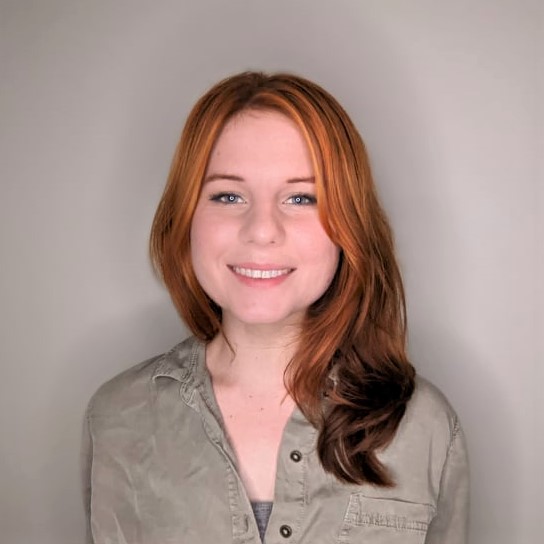 Elizabeth Pike, She/ Her, LMT #24809
Elizabeth is an experienced massage therapist, focused on treatment based massage since 2019. Suffering multiple injuries in highschool, bodywork has been a main component in her own recovery process. Elizabeth pursued education at East West College, so she too can help others get back to what they love. She takes pride in helping clients achieve their desired functionality through deep tissue massage, and active stretching.
In addition to being a massage therapist, Elizabeth likes to engage in many outdoor activities such as commuting by bike and hiking the Columbia River Gorge. Elizabeth's goal is to help clients recover so they can return to their hobbies pain free.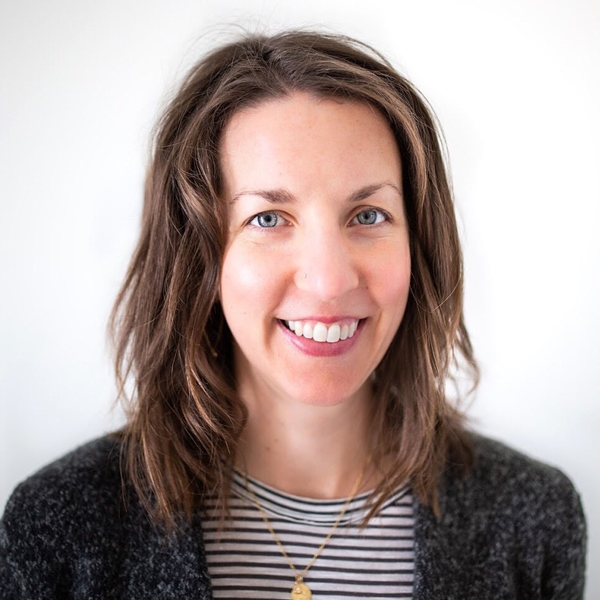 Samantha "Sam" Romanowski, She/Her, LMT #24708
About Sam
Samantha is a lifelong student, having studied a variety of subjects from sociology and community/urban planning to Chinese Medicine. The common theme throughout her education (both formal and informal) has been a drive to study and understand people and to help them understand themselves. So when she stumbled onto the Amma Therapy program at The Wellspring School for Healing Arts, she knew that her career path would be forever changed. Amma Therapy has had a profound impact on Sam's life, and she is so excited to offer her practice to this community, so that others may receive the benefits and feel the change in their lives as well. 
What is Amma Therapy? What can a client expect from a session?
Amma is a classic style of Asian bodywork that predates acupuncture. Literally meaning "push-pull" Amma is the oldest Chinese word for massage. Brought to the US in the 1970's, Amma is a Korean based linage healing art, meaning that is has been physically taught and passed down from teacher to student over generations. 
Amma Therapy is an integrative holistic form of healthcare based in the principles of Chinese Medicine. Understanding that a disharmony or imbalance of our energy, or Qi (pronounced "chee"), can lead to a state of dis-ease within the body, Amma focuses on the movement and balance of that energy to both treat and prevent disease. 
By using rhythmic therapeutic pressure and point stimulation, an Amma practitioner relies on the strength and sensitivity of their hands to manipulate and invigorate the body's Qi toward balance and harmony. In addition to bodywork, an Amma therapist may also use their knowledge of nutrition, herbs, and lifestyle practices as well as complementary modalities like Gua Sha, cupping and moxibustion to treat some health conditions. 
A typical Amma session lasts 60 minutes, with some time at the start to discuss health history, current health challenges and lifestyle habits. Throughout the treatment, assessments about a client's health are made through discussion, questioning, observation, and palpation as well as tongue and pulse analysis. After the bodywork at the end of a session, there is additional time for discussion of recommendations, or "homework". Typically, a client is given recommendations to incorporate into their lifestyle as a way to feel the continued benefit of an Amma treatment. 
In many cases, clients leave an Amma session feeling energized and invigorated, however it is not uncommon for some people to feel fatigued, hungry or slightly achy. These symptoms often resolve within a few hours. Because it is a comprehensive and holistic style of healthcare, many people experience additional benefits like improved sleep, better digestion and reduced stress in addition to relief from discomfort.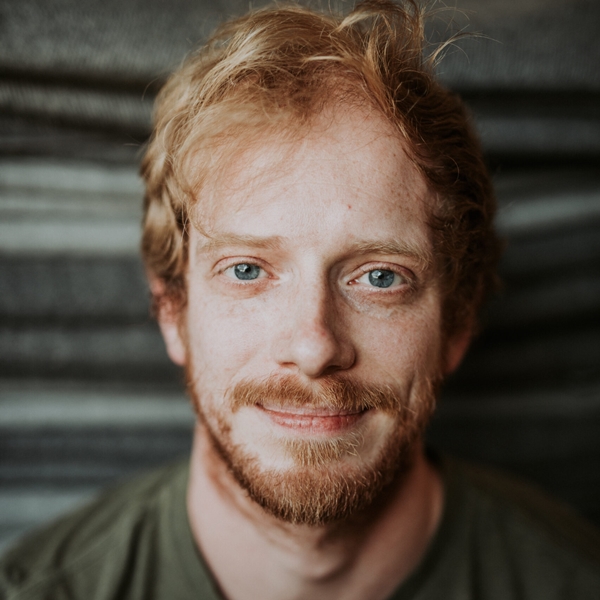 Ian LeMasters, He/Him LMT #26256
Ian LeMasters is a Licensed Massage Therapist in the State of Oregon. Originally from Texas, he relocated to the PNW in 2015 to further develop his skills as a career Yoga and Acro-yoga teacher. Today, he remains active in the yoga community as an experienced teacher and continued education provider for yoga instruction in anatomy and advanced asana.
Ian's massage style draws heavily from years of movement modalities and mindfulness, as well as therapeutic massage styles of myofascial release, deep tissue, sports massage, Swedish and thai massage techniques. He is passionate about ensuring that every client leaves with a positive experience and expanded awareness of feeling integrated in their own body.
In addition to Yoga and Massage Therapy, Ian is also the co-founder of IP-Acro's acro-yoga program and facilitates a handstand training program in the circus art of hand balance.